Indigo Adds To Leadership Team To Accelerate Movement Toward A More Beneficial Agriculture System
03 December 2020, Boston, MA: Indigo Agriculture, a company dedicated to harnessing nature and digital technology to help the agricultural ecosystem sustainably feed the planet, today announced the appointment of key executives to drive continued growth and operational excellence while delivering an industry-leading customer experience. ​The appointments include Maria Belousova as Chief Digital Officer and Elizabeth Graham as Chief Operating Officer.
Also Read: ADAMA Acquires Majority Stake in Key Paraguayan Ag-distributor
"Unique to Indigo's approach is the recognition that we cannot achieve progress alone. Success requires seasoned and fearless leadership with a track record of collaboration," said recently appointed CEO, Ron Hovsepian. "We are excited to be joined by strategic leaders whose technical expertise, diverse experience, and deep commitment to maximizing value for customers will help drive the company into our next phase of business growth and impact."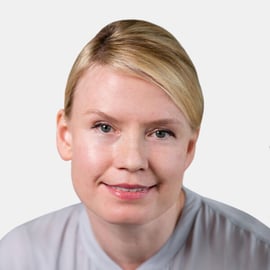 Maria Belousova, who has built a career solving complex customer problems with large-scale, data intensive systems, will join Indigo in the new position of Chief Digital Officer. Responsible for leading the Software Product Management, Engineering, Geo Innovation, and Information Technology teams, Belousova will focus on growing Indigo's digital platform to better serve the distinct needs of all users – farmers, buyers, advisors, and agricultural ecosystem partners. Most recently, Belousova served as Chief Technology Officer at GrubHub where for six years she led interdisciplinary teams to develop and continuously improve the company's multi-stakeholder marketplace and logistics platform. ​Prior to Grubhub, Belousova was Vice President of Technology at Bluefly, a Lead Engineer at Microsoft's Bing, and founded Davai, a social media platform startup. An accomplished technology leader, Belousova will open access to Indigo's technology platform to create greater efficiency and connectivity, leveling the playing field and expanding opportunity for those operating within the business of agriculture.
"After over 20 years leading technology teams, I am motivated to apply my experience to address one of the most important and complex questions: how do we help farmers profitably and sustainably feed the planet?" said Belousova. "With a customer-centric approach, Indigo's work to digitize and optimize the agriculture industry stands to make an unprecedented impact on both people and the planet. I'm excited to help move this vision forward."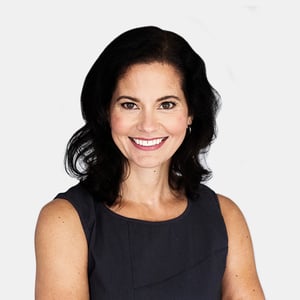 Elizabeth Graham, a proven customer experience and operations executive, will also join Indigo as Chief Operating Officer. In her new role, she will leverage two decades of experience driving high-performance teams to improve the customer experience for Indigo's stakeholders across the full agricultural ecosystem. Overseeing Strategy & Operations, Customer Experience, and Global Business Services, and collaborating closely with Engineering and Software Product Management, Graham will seek to refine and scale Indigo's global operational infrastructure, in addition to overseeing internal functions such as Human Resources. Prior to joining Indigo, Graham served as President of Notarize, a fintech startup, where she oversaw acceleration of the company's growth and expansion into new business segments. Previously, Graham also rapidly scaled global operations and revenue in the U.S. and Europe as Vice President of Global Sales and Service at Wayfair.
"Indigo's growth requires continually asking questions, both aspirationally of what's possible and pragmatically of how the company can better serve its customers, employees, investors, and partners," said Graham. "It's a rare opportunity to join an organization fueled equally by mission and commitment to operational excellence. I'm eager to contribute to this important work."
The new executives will be instrumental in executing on and advancing Indigo's mission to harness nature and digital technology to advance the potential for agriculture to be more beneficial for people and the planet. To learn more about Indigo's leadership team, see here.